PARENTING WORKSHOPS WITH JAMIE LEACH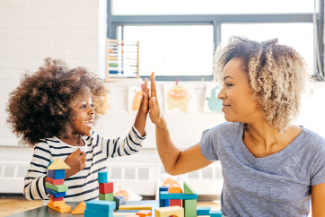 Join our Head of School, Jamie Leach, Wednesday Mornings, 7:40-8:30 AM, starting April 6th!
Please sign up here to let us know if you are interested. 
Come check out our HANDS-ON Parenting workshop that seeks to apply Biblical wisdom and truth in practical and effective ways.  We share, discuss, and pray together.  This is NOT a Bible study on parenting rather a round table where real discussions take place on the impact of the culture pressing in on our youth and families today.  We take time to recognize the different common ways that elementary, middle, and high school students think, process, and engage the world around them. Strategies and ideas for effective parenting will be explored, developed, and discussed weekly. These will include proactive approaches to build relationships, appropriately discipline, and guide students of all ages.
REN WEB
Ren Web is where you can find your student's schedule, grades, school directory, important documents and more. Our District Code is COV-MD.
CLS APP
The CLS App provides quick access to our school calendar, a staff directory, quick links to important documents, the health screening survey, and more. Download the app today!
DROP OFF & PICK UP
Middle and High School

: HS enter South Lobby Front Entrance; MS enter Main Church Lobby Front Entrance. Middle and High School dismissed out the Back South Lobby Door or the lower back door toward the back parking lot

Elementary

: Enter Main Lower School Entrance and pick up at the loop. Please form a double line for pick up. See image for pick up routes.
STUDENT SAFETY
For access to all our safety standards, including mask policy, Stay-At-Home Decision Tree, and more, see our Student Health & Safety page.
UNIFORMS
Students are required to follow the CLS dress code. Land's End provides the CLS school uniforms, including PE uniforms.
Our preferred school number is 900114547. All uniform information can be found here on our website.
BEFORE & AFTERCARE
Before & Aftercare: For the upcoming school year we will provide before and aftercare through Just-Us-Kids. They will provide drop off and pick up for CLS students. See our website for more information or contact them directly with questions.
Hours: 7:00am-6:00pm
Provided: transportation, snacks, homework studies, outdoor play and structured activities
Tuition Rates: B&A $165; After Only: $135; Before Only: $90
Staff is fully vaccinated
Pick up and drop off at 7651 AIRPARK RD
Email or call (301-928-5578) Director Gloria Moore-Bell gbell2003@yahoo.com
COMMUNICATIONS

We work hard at keeping our communications purposeful, timely and concise. You should anticipate the following regular communications from CLS:
CLS App

–The CLS App is the go-to place for quick and easy up-to-date information. 

eNEWS

– Weekly Newsletter from the Communications Team – highlights, notable achievements, success stories, need-to-know information, business items, calendar highlights

Cultural Translator

– weekly email from Kim Shurie, CLS Student Advocate – timely and culturally relevant information and tools for parents

MS/HS Weekly Reminders

– weekend email sent by Kathi Amar, Assistant Secondary Principal – reminders about projects, tests and quizzes.

Elementary Teachers Weekly

– email with class-appropriate information and reminders

PAC

–

The Parent Action Committee

sends occasional emails before holidays as they coordinate efforts to show teacher appreciation.

Cougar Link

– Weekly email to sports families with updates from Jen Brewer, Athletic Director – details regarding practices, schedules, game locations, etc.

Optional / Recommended

– Follow CLS on Facebook and Instagram

Parent Alert

– Emergency / Urgent communications – text, email, voice

 
WEATHER POLICY
In most cases, we follow Montgomery County Public Schools (MCPS) for school cancellations, late openings, and early closings due to inclement weather.

For a two-hour delay, Kindergarten through 12th grade classes begin at 10:00am. Preschool classes are cancelled with a two-hour delay. And if there is a two-hour delay on a scheduled half day, school will be cancelled.
EARLY DISMISSAL
Parents must notify the school in advance for students to be released during school hours for an appointment or other personal reasons. Send an email to clsdesk@clsemail.org or call 301-869-4500. The office will notify the teachers the time your student must be released from class. 
Elementary parents will come to the main school entrance and let the receptionist know by intercom they are here. The student will meet them at the door. 
Upper school students must stop by the upper school office in the morning to pick up their "pink pass" to be released from class. Before leaving the school, students must turn in their pass at the upper school office and sign out. Parents will meet upper school students at the main church lobby.
AXIS Parent Guides address current issues that parents face with teens and children in the current culture. They provide in-depth descriptions and definitions that help us understand the issues and why it is important that they should receive proper attention. Practical and biblically guided advice, discussion questions and links to additional resources are included in each Parent Guide. 
While we generally view these resources as being helpful to Christian parents and worthy of consideration, some of the views expressed may not represent an official position of Covenant Life School, its school board, administrators or teachers. Please feel free to follow up with an administrator if you have any questions.
Information can be very helpful, but sometimes we need to talk. If you are dealing with any of the issues addressed in these Parent Guides and would like additional help, please contact Kim Shurie or one of the administrators.
We have purchased rights to provide these valuable resources to our Covenant Life School families.  The AXIS Parenting Guides Portal is password protected.
Please contact our Student Advocate Kim Shurie to receive a password to the AXIS Parent Guide Portal.